ETA LED Lamp Production Line
Views:0 Author:Site Editor Publish Time: 2020-11-06 Origin:Site
ETA's professional solutions and engineering team. provide flexibility for LED production line, LED SMT line, LED lamp production lines. Increase productivity quickly and efficiently.
As we know, LED lamps have been widely used due to their advantages such as energy saving, environmental protection, longevity and safety. How to make the LED Lamps? SMT Production Line is necessary.
Normally LED lamps including LED Bulb, LED Tube, LED Panel, LED Strip and so on. It have less kinds component and simple so that semi auto SMT production line can meet the needs.
Our team already helped many customers set up the led semi auto SMT production line. Here share with you.
---Vietnam customer. They make the LED Bulb and LED Tube, they bought the first SMT line in 2016, and add the second SMT line in 2018.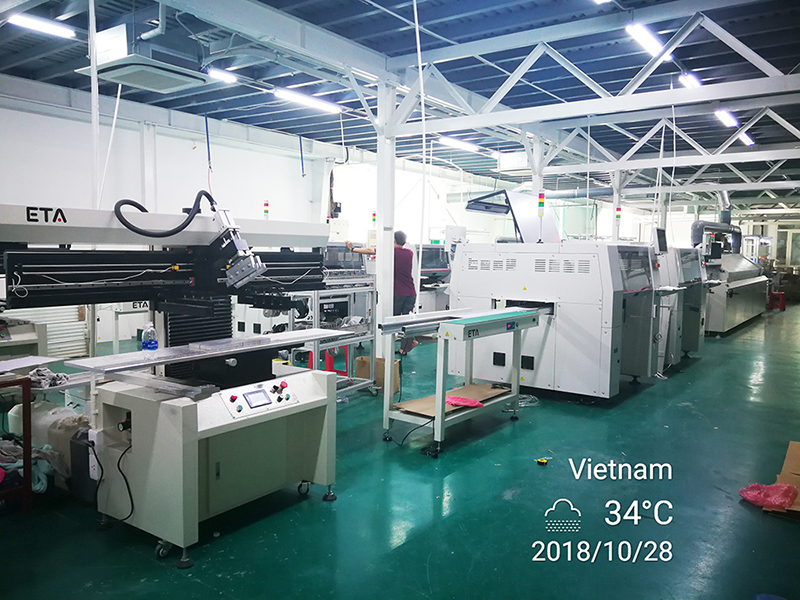 ---Egypt customers. They also make the LED lighting and use the line very well. The LED market in Egypt is very good.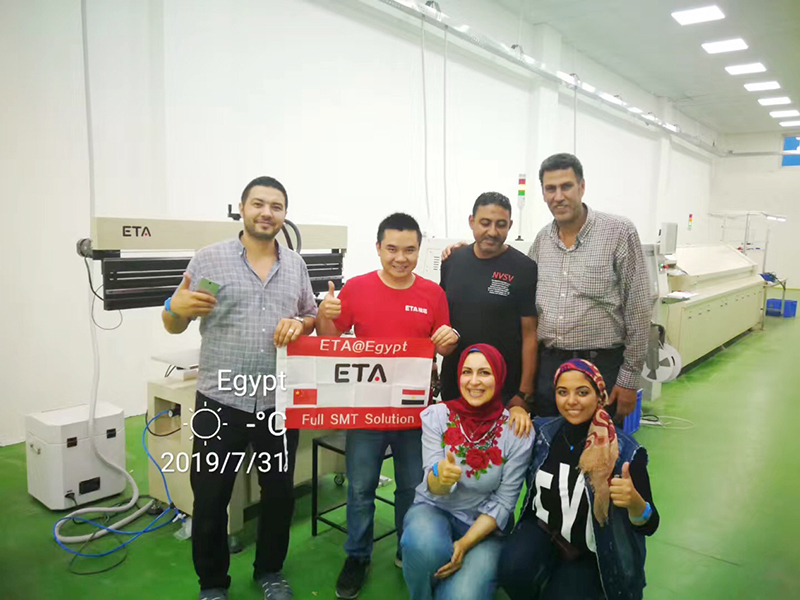 ---Saudi Arabia customers. We helped the customer set up the SMT line in 2018 and 2019 year.
Now they use the line production good quality product.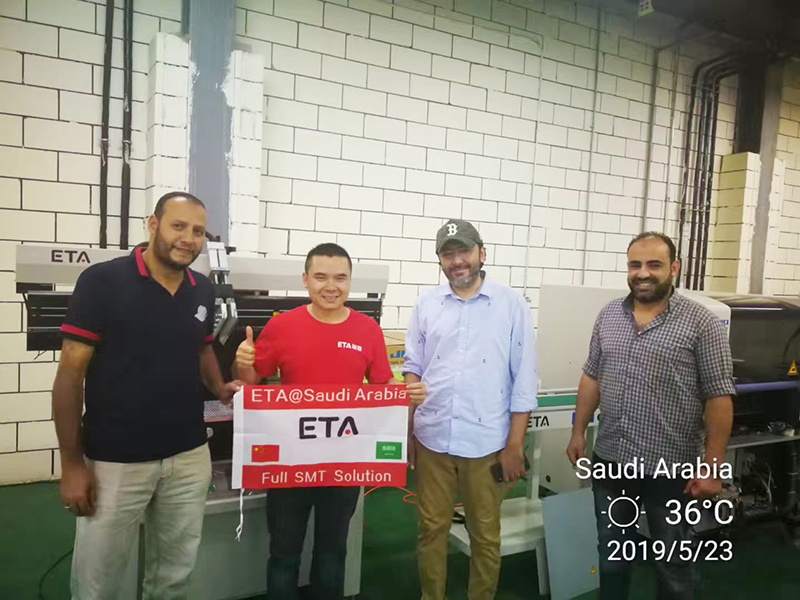 --- Saudi Arabia customers, We installed LED light production line and training for them in December 2019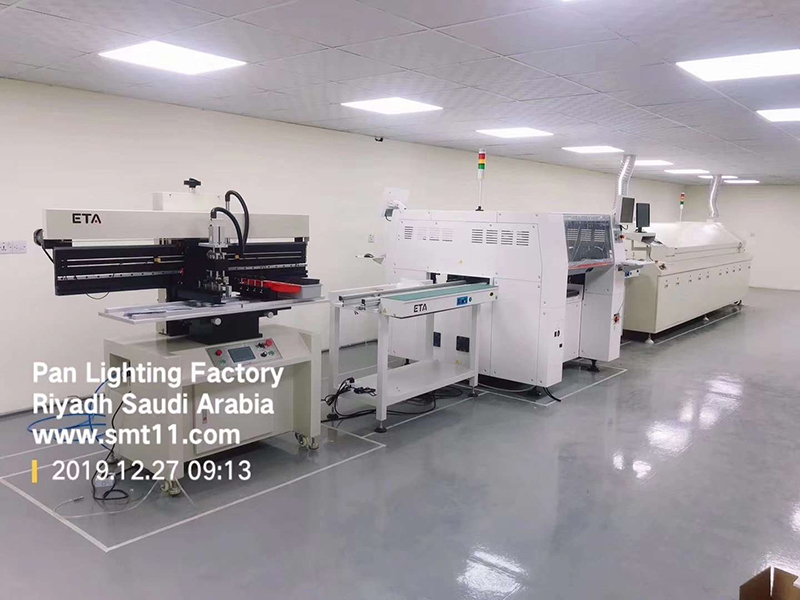 ---USA customer. We cooperated in 2019. Customers purchased our SMT production line equipment in March and September, including SMT vacuum loader, high-end SMT conveyor and fully automatic solder paste printer,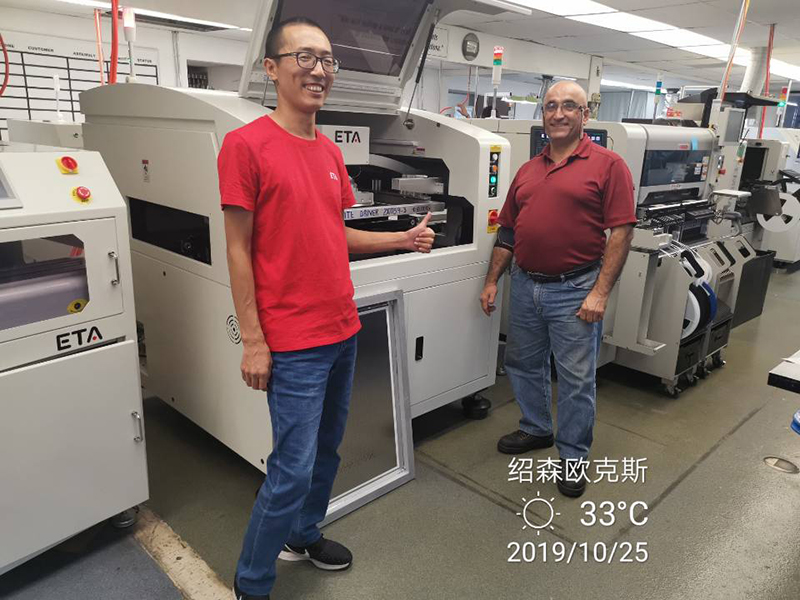 ---USA customer. They make the LED Module, our engineer went to their workshop and do installation, training.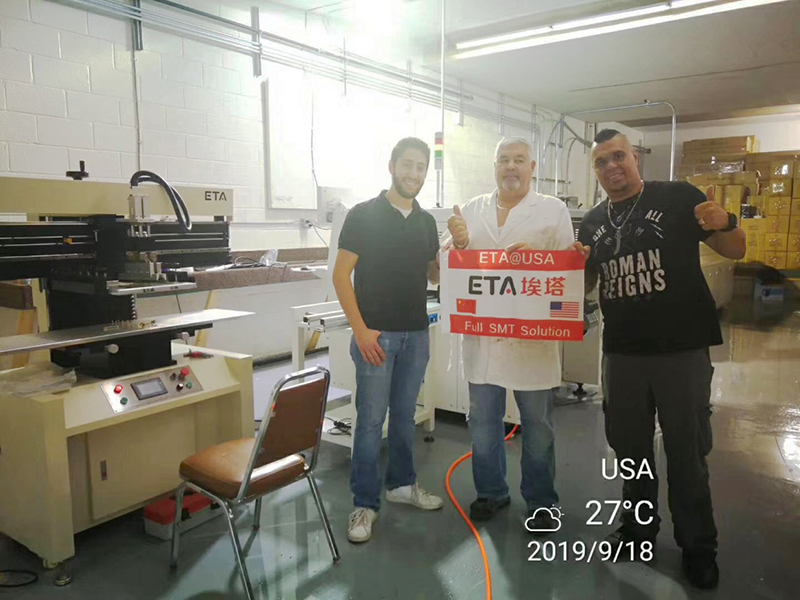 Video link: https://youtu.be/vm-BwyyIGsg
Welcome to Contact Us at Any Time for Further Information.
Email: etasmt@foxmail.com
Mobile : +86-13670124230 (WhatsApp / Skype / WeChat)
Thanks for your reading~