Product Description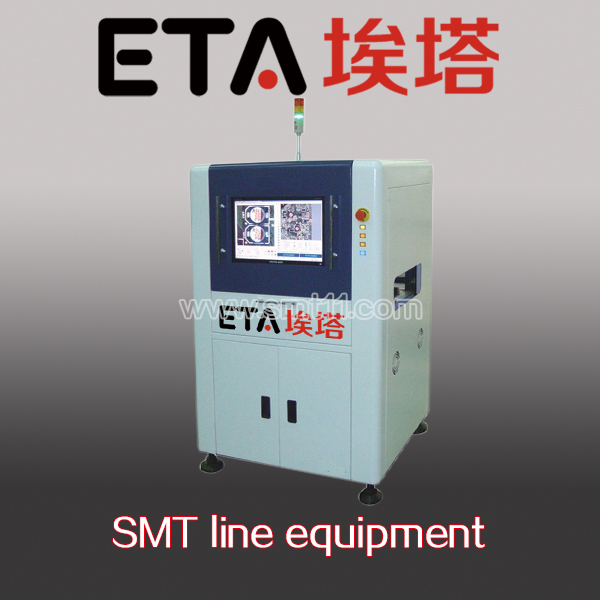 Features:
5 Million Pixels Full Color CCD Camera, Meet the Test Needs of 01005 Components, and Also Achieve Higher Inspecting Speed.
Stroboscopic Ring Pagoda RGBW Four Color Ring Light Source.
With Analysis of Error Distribution, DPPM Change and Confirmation of NG Point Functions.
Automatic Generates the Statistical Analysis and Data Reports, Enable the Factory Manager to Get the Process Information at Real Time and Guarantee their Products' Quality.
Have a More Accurate and Comprehensive Feature Extraction Method, Achieved a Higher Detection Rate and Lower False Alarm more stable.
Specification:
Programming mode

Automatic writing, manual writing, CAD data import, automatic mapping component library

Detection mode

Cover the entire circuit board to optimize detection. Panel form and multi-mark with bad

mark function

Test type

Solder paste printing coverage, offset printing, open solder, short solder,

presence/absence component, offset placement, skew, tombstone, wrong component,

black pad contamination, solder pad chipout.

Image recognition

Depending on the detection point automatically set its parameters

(such as offset, polarity, short circuit, etc.)

SPC statistical function

the whole record test data and statistics and analysis of any region can view the production

status and quality analysis.

PCB size

50*50mm (Min)-400*400mm (Max), can be customized larger

PCB bending

PCB components height

Top side: <30mm; Bottom side: <60mm

PCB transmission

Bottom-up fixed, automatic compensation function of the PCB pin deformation,

auto-load and unload, automatically adjust the width of the range

X, Y accuracy

<10um

Speed

800mm/sec(Max)

Image processing speed

01005 chip<9ms

Camera and lighting system

Industrial 2M pixel (1600*1200) color camera, 18um lens, RGB/White

high-intensity LED ring light (3 channels)

Drive system

AC servo motor with high precision ballscrew

Minimum parts test

0201 chip & 0.3pitch IC

Analysis method

Color capabilities, color finder, gray scale and pattern matching supported

Output display

22 inch wide screen (resolution: 1680*1050 with 16:10), HDMI supported

Network communications

support

Data transfer tool

Support CAD, EXC, TXT and other popular formats

Weight

600KG

Dimension

1000×1020×1400mm

Air pressure

0.5MPa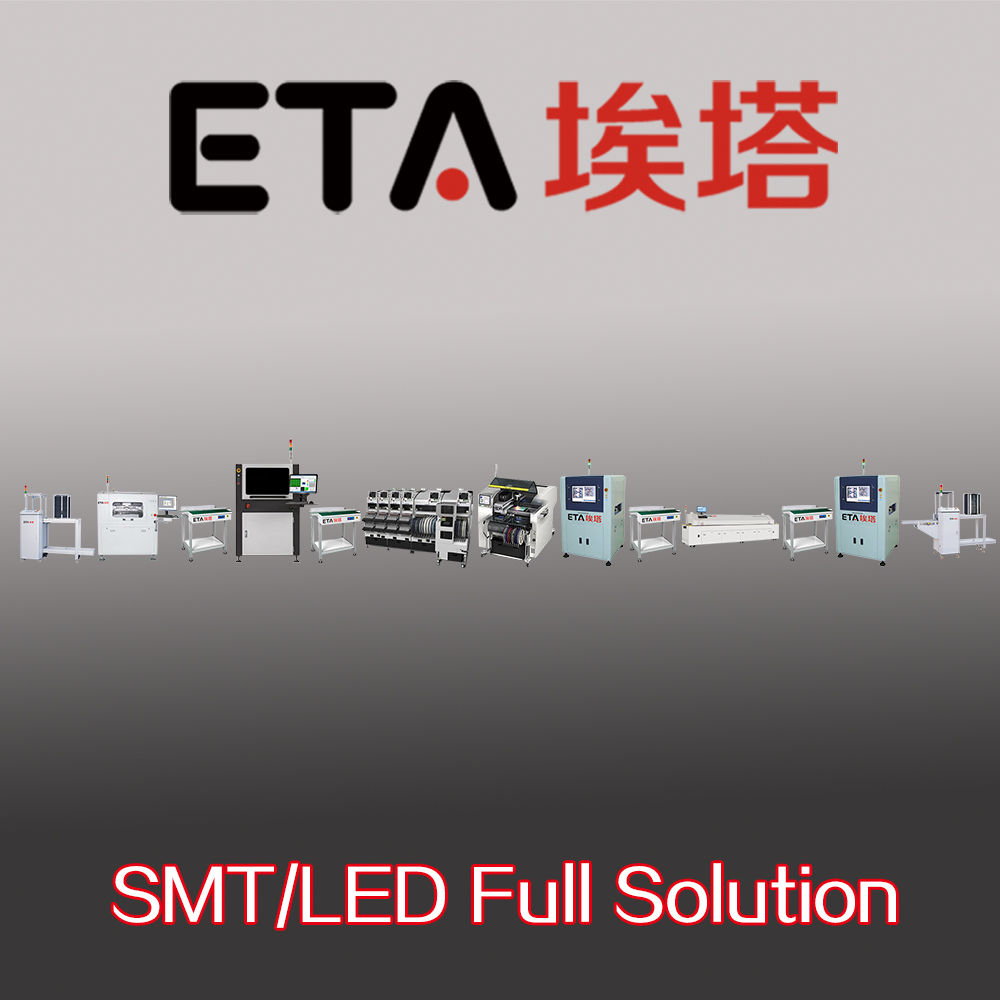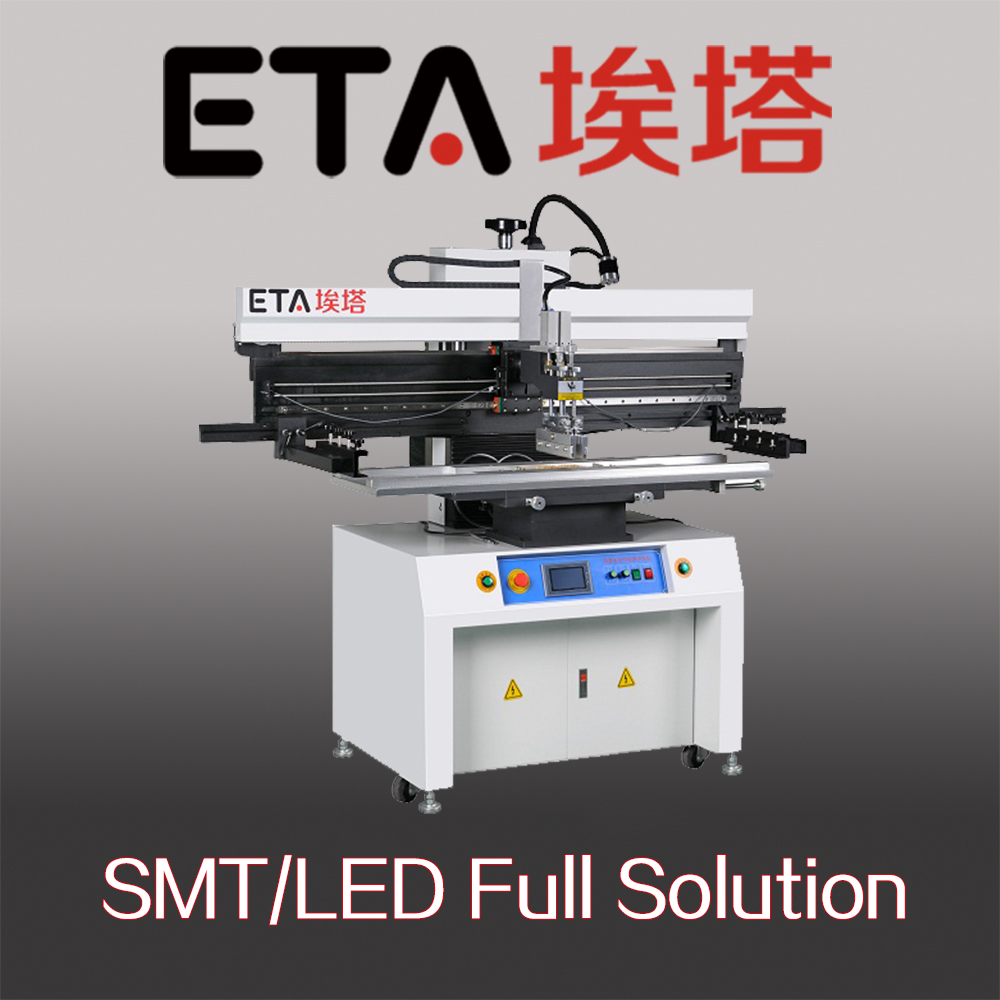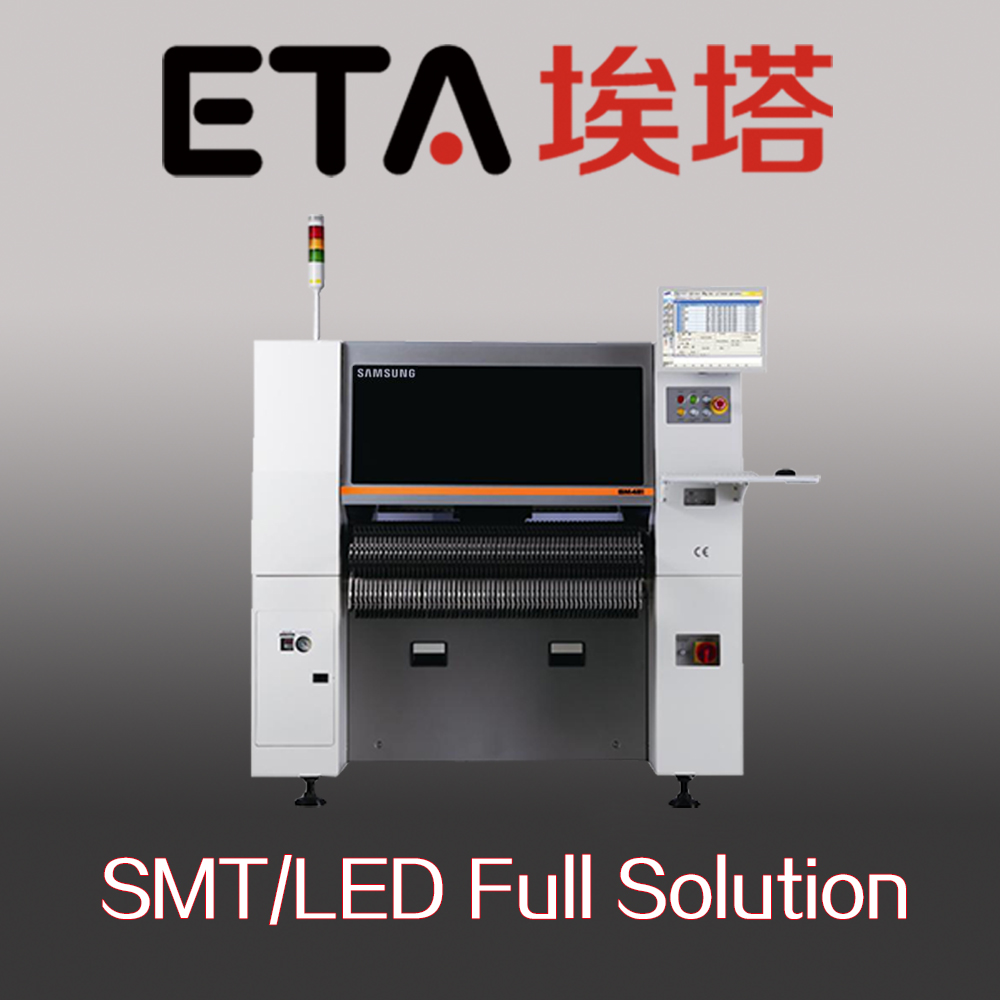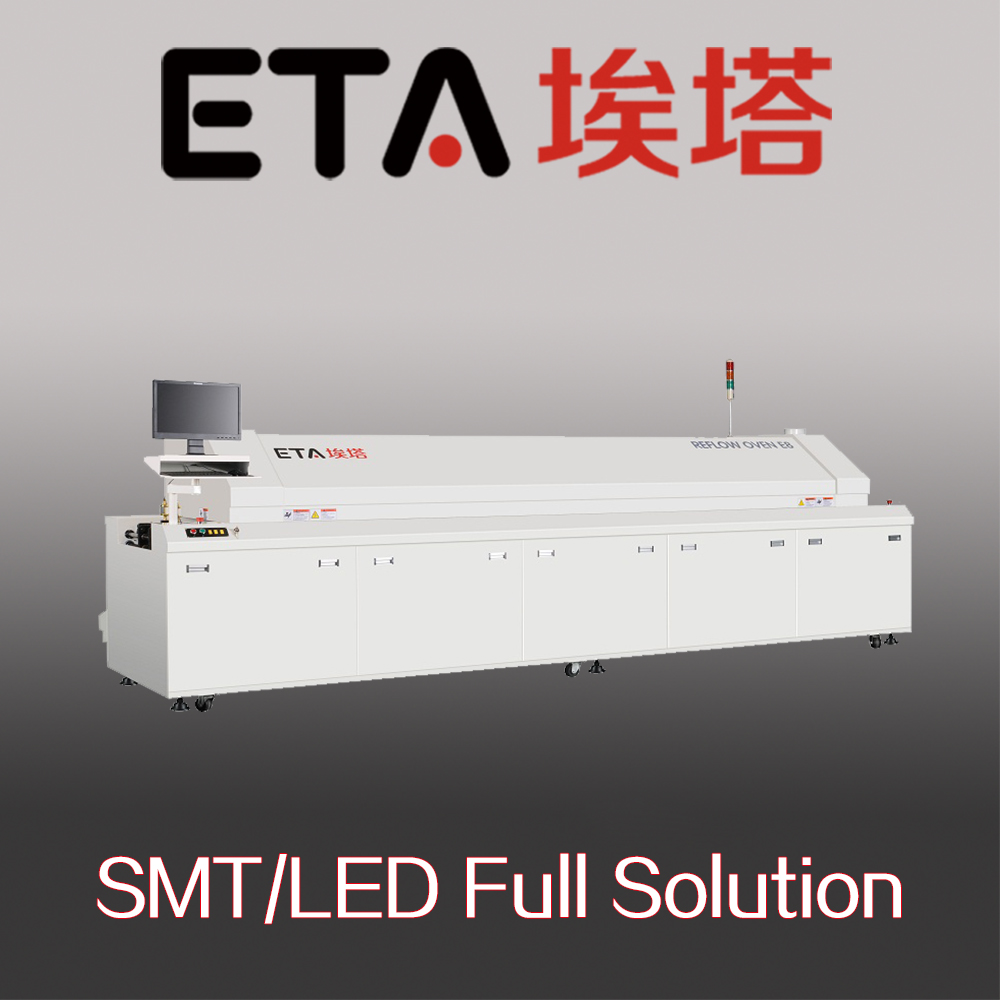 Packaging & Shipping
Company Information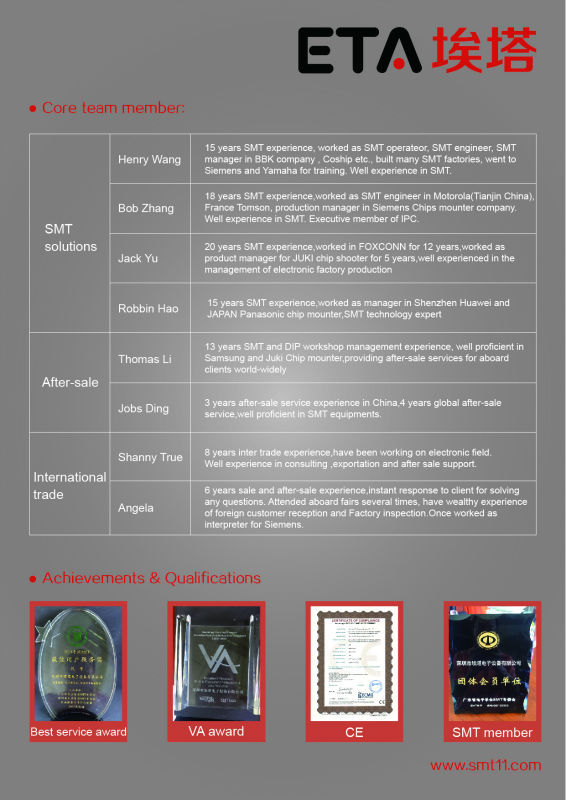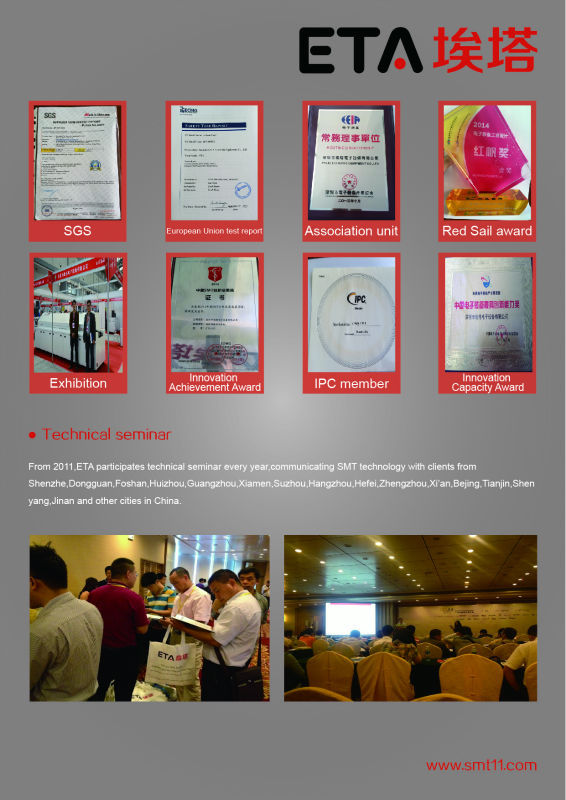 Factory Workshop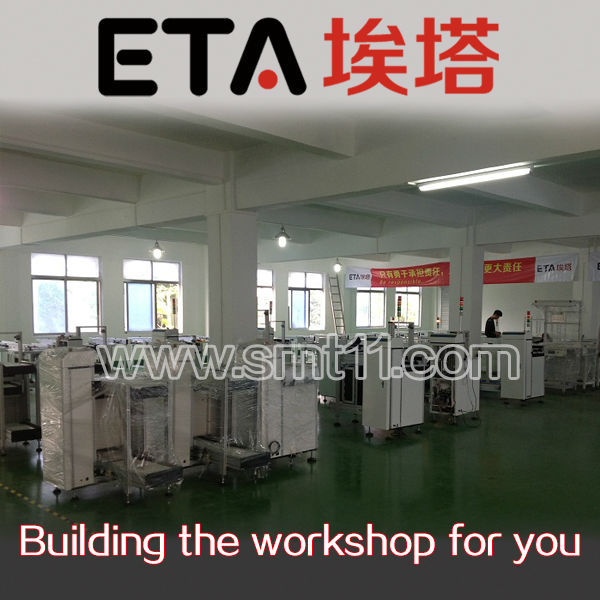 FAQ
After-sales service:
1.Pre-consultation: provides professional SMT solutions for the full line.
2.Factory Warranty: One-year warranty factory service.
3.Installation: On-site installation and commissioning, to ensure smooth production
4. Technical Training: provides professional training from Level 1 to Level 3
5.Technical support:provides 7 * 24 technical support
6.Software Upgrade: offers lifetime free software upgrades for all products
Mira Yang
eta4 at eta-ele.com
whatsapp:+86 13632967404
wechat:13632967404
skype:etasmt2
QQ:1571406106
LED Bulb Assembly Machine SMT Online AOI Inspection Machine