ETA Bulgaria SMT OEM Customer - SMT Production Line
Customers in Bulgaria are professional SMT PCBA manufacturers. Since 2013, they have cooperated with ETA team. Customers have purchased 6 fully automatic SMT production lines from ETA. The amount of cooperation exceeds 2 million euros. ETA engineers help customers plan factories, install production lines and train operation. They provide professional after-sales service for customers. Customers recognize the ETA team.
ETA is the high quality SMT machine manufacturer, we provider SMT production line, SMT Assembly line, LED production line and SMD line for Well-known companies.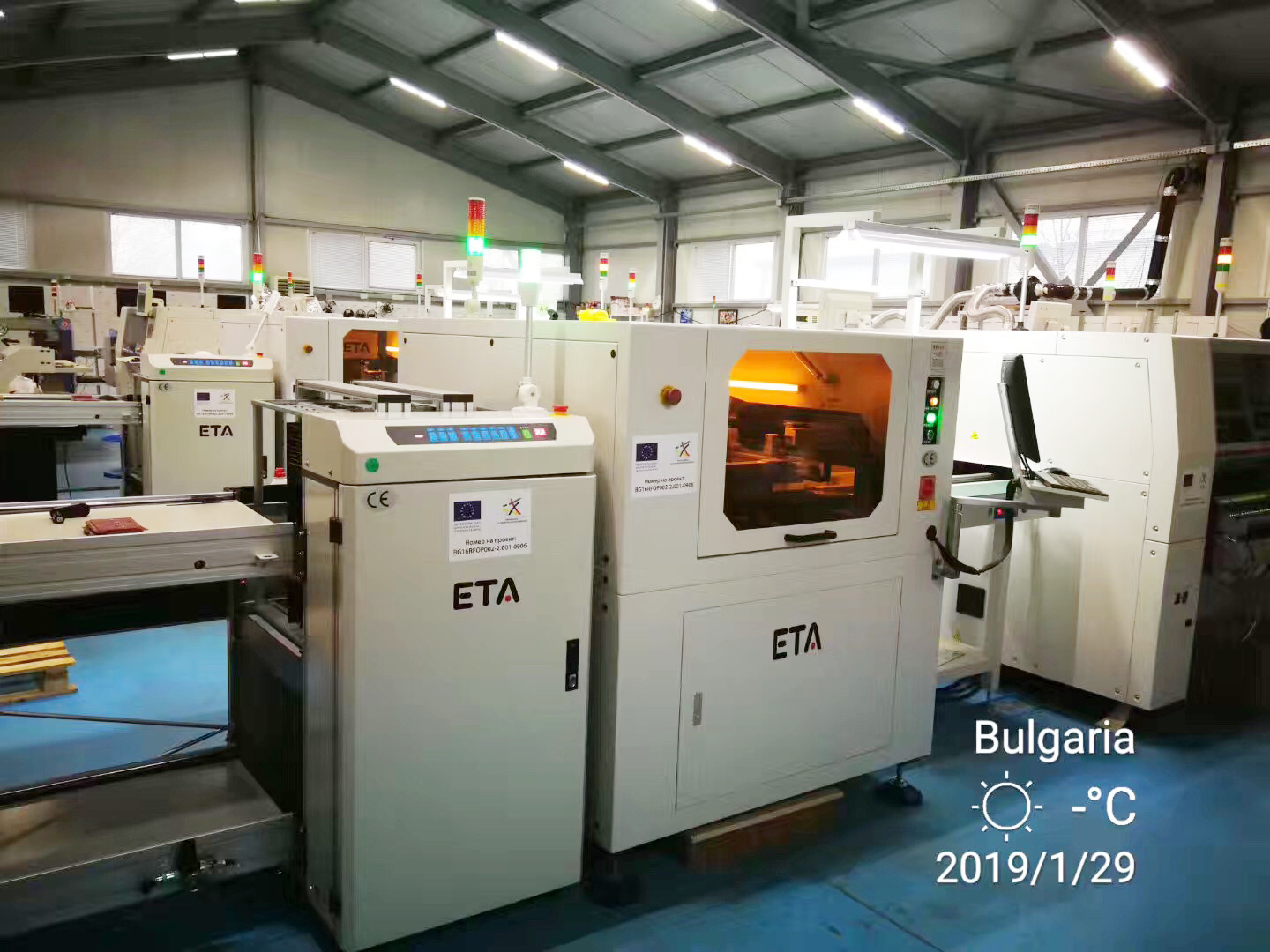 ❙ SMT Production Line Video